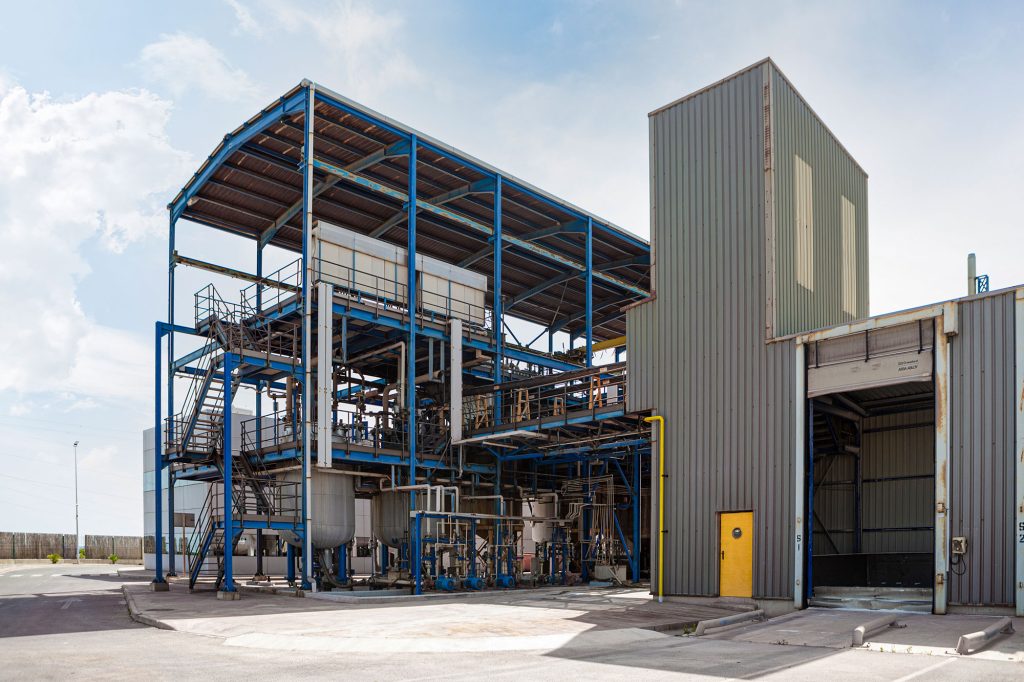 What is Aquacenic and what is it doing in the Acideka group?
Our company specialises in inorganic chemical products and in their:
Manufacture
Distribution
Commercialisation
Aquacenic: exceeds its production target by 8% that is, 34,000 tonnes more than in 2021.
Aquacenic was created for strategic reasons. The products it manufactures and commercialises are perishable and so cannot be distributed over very long distances because they might degrade. To ensure product quality without increasing the cost a factory was set up midway down the Spanish Peninsula, in Valencia, Sagunto; and to have a presence in the country's capital city, the office was set up in Madrid. And that is how Aquacenic was created in May 2014. 
In this way the Acideka group has achieved representation throughout Spain and France. And in Portugal through Quimideka (2021).
Each year Aquacenic strives to increase its production capacity to supply a wider territorial radius, while maintaining its level of excellence.
With 20 employees, production was 11% higher in 2021 compared to the previous year.
Who is in Aquacenic?
We are a young company, committed to the environment and we use the latest technologies to achieve high quality products with great environmental awareness.
Aquacenic has a team of professionals supported by wide experience in the chemical industry with human values at the heart of their priorities.
Our commitment to our customers makes us strive every day to provide a dynamic service and excellent support, as endorsed by our certificates:
Certificado del Sistema de Gestión de la Calidad
AENOR
ISO 9001:2015
Certificado del Sistema de Gestión Ambiental
AENOR
ISO 14001:2015
Quality Management System
IQNet
ISO 9001:2015
Environmental Management System
IQNet
ISO 14001:2015
The factory in Sagunto is supported by a customer service team in Madrid which, in the last year, also exceeded objectives. Our annual customer survey shows that all customers in any invoicing range would recommend Aquacenic because of its:
Capacity for immediate response
24 to 48 hours logistics service